Want to join me there? The weather really is quite nice, and the orgasms are superb! If that special lady in your life is looking for a new vibe (whether you're her, her partner, or just want to become her new best friend forever), consider purchasing the Astrovibe Cancer by Funfactory.
There aren't many vibes out there beside the classic clunker Hitachi Magic Wand with power to wow me and send me reeling into sub-space… This Mister Man is so powerful that I actually found myself having to turn his intensity down (more than once), which has never happened to me in the history of… well, EVER.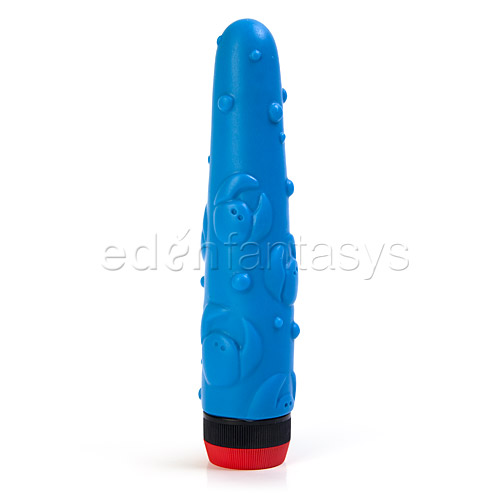 (Yes, I am feeling embarrassed now. But I'm going to channel that embarrassment into telling you how ridiculously fucking awesome this vibe really is!)
Seriously. The Astrovibe Cancer rocks. In every way. (Well, almost every way. I just wish he were waterproof. I mean, he's a cancer, right? What were those designersthinking?)
But you don't have to be obsessed with astrology to give him for a whirl, and I promise that the really cute crabs covering his awesome tapered shaft won't freak out  your future (or current) lovers or stick around. Heh. And my-0h-my will they give you awesome-freaking-orgasms.
Read my review here. Vote me up, and leave me some comment-luv!
Blissfully,
Mistress Arabella